Cetetherm Oy & NIBE Energy Systems Oy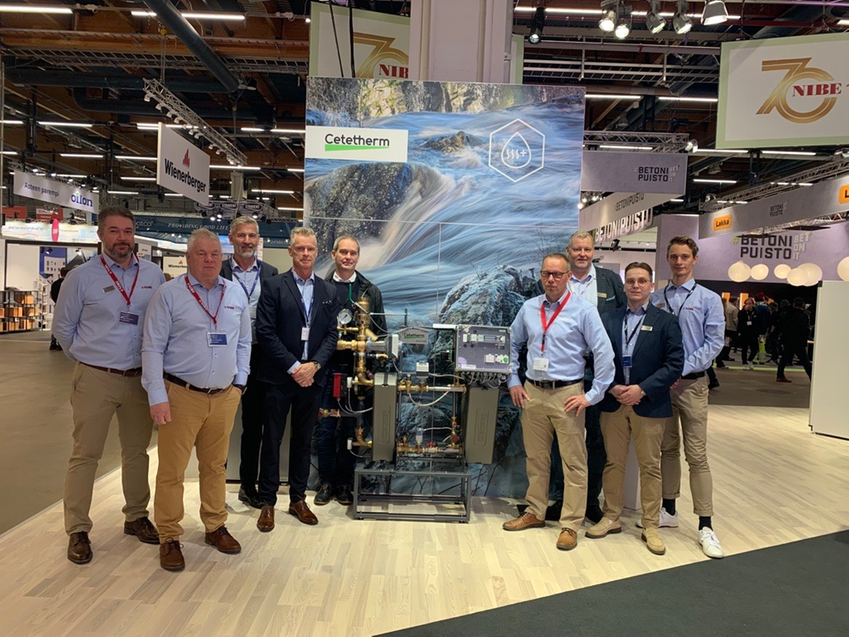 When 2 experts work together you obtain the best solutions. In this case we are speaking about smart energy solutions by combining Cetetherm's district heating products with NIBE's heat pumps in Finland.
NIBE Energy Systems Oy has decided to include Cetetherm's Oy district heating and cooling products into their own product range for the Finnish market.
Markus Olander from NIBE Energy Systems Oy: "Cetetherm is part of the NIBE group, so the products are already familiar to us and proven to be of high quality. We have used them in various hybrid solutions for heat pumps and district heating in large buildings".
The low return temperature substations from Cetetherm provide additional sub-cooling, resulting in a significant increase of the COP of NIBE's heat pumps.
The sales staff from Cetetherm Oy will be transferred to NIBE Energy Systems Oy from January 1st 2023 and Cetetherm Oy will be closed down from that date. In this way, customers have the guarantee to obtain the best energy-saving solutions.
Tomas Haglund from the Cetetherm Group: "I am excited about joining forces with NIBE in Finland and have high hopes and expectations on our very professional teams. What we achieve in Finland echoes throughout the NIBE GROUP ".