Meet Mats Persson, Development & Product Manager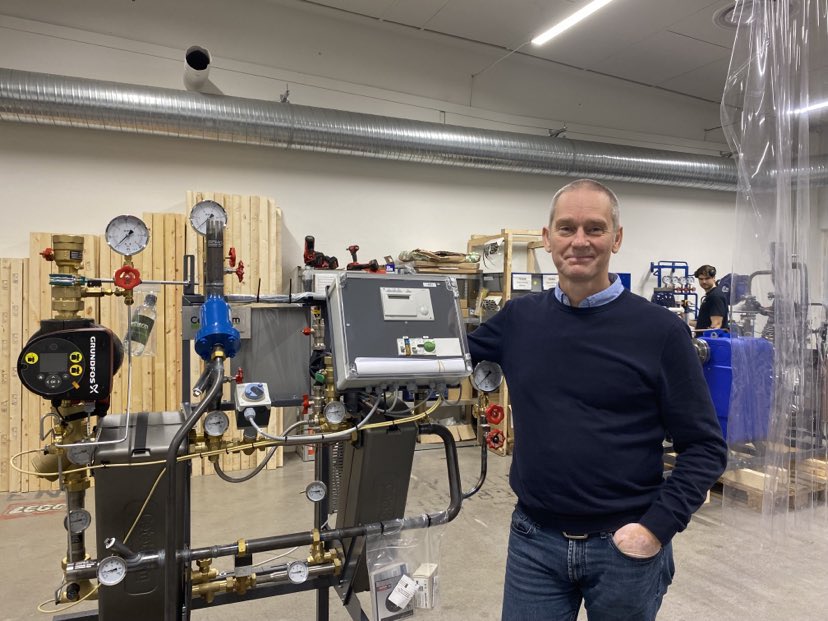 Thanks to the opportunity to develop and grow with the company in various roles, Mats has worked at Cetetherm for nearly 30 years. He started his carrier in the lab, and has afterwards worked with product development projects, as engineering manager, which was merged with the inside sales/support team, and as a product manager.
With great competence and knowledge, Mats has since October 1, accepted the offer to a new position as Development Manager and will in parallel with his role as Product Manager lead the Development Team.
Mats working days vary a lot as his team consists of product managers, project management, design, product documentation and laboratory, where the technology and development are in focus.
- Our main task is to take care of our existing products and develop new products and solutions for district heating as meets the needs of the future and exceeds customer expectations, says Mats.
When Mats isn´t at work he spend his time with the family, takes a turn on the sea with the motorboat, plays and listen to music. During summer and holiday time, he is in charge of the barbeque.